August 6, 2019
A new ATIS webinar features three distinguished experts, each contributing their perspective on the Global collaboration effort to produce 3GPP specifications for 5G.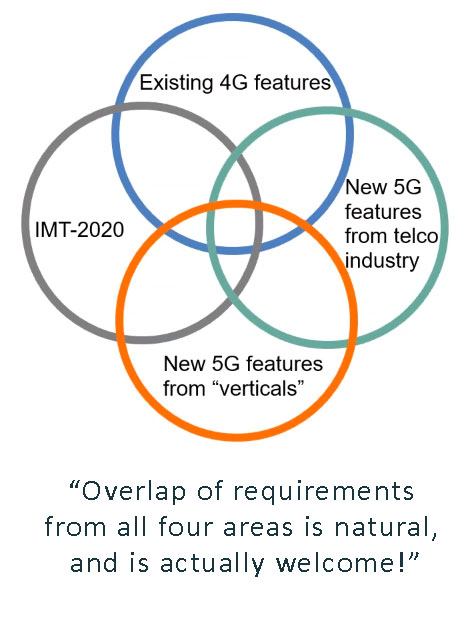 Farrokh Khatibi, presented on Services and Requirements in Release 15. He identified four areas driving 5G: The ITU IMT-2020 project, Evolution of 4G systems, New 5G features and the Support for new industries [new to 3GPP].
To meet the need, eMBB was the initial focus for Rel-15, followed up by three other areas:
mIoT – including high density deployments
Critical Communications - including industrial automation and work on the 'tactile internet'
Network Operation (NEO) – brings in the requirements of new sectors - verticals
Farrokh Khatibi looked also at the new requirements met by Release 16 – which further addresses the needs of the verticals coming in to the 3GPP eco-system.