The first Release of the third generation specifications was essentially a consolidation of the underlying GSM specifications and the development of the new UTRAN radio access network. The foundations were laid for future high-speed traffic transfer in both circuit switched and packet switched modes.
Details of the features and work items under each 3GPP Release are kept in the corresponding, on-line, list of features and study items.
A comprehensive review of the Release 1999 features is held in the Summary of all Release 99 Features document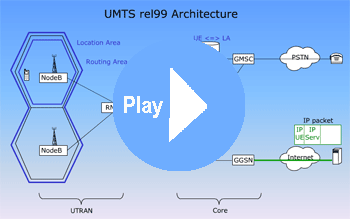 Note: the Release 99 "roadmap" gives a picture of the work items shortly after the start of the Project.
3G Release 99 - See version 3 of 'Technical Specifications and Technical Reports for a UTRAN-based 3GPP system', TR 21.101.
GSM/EDGE, Phase 2+ Release 99 - See Versions of 3GPP TS 01.01
See a short video/tutorial about R99 features