Update of April 26, 2019
After initial delivery in late 2017 of 'Non-Stand-Alone' (NSA) NR new radio specifications for 5G, much effort focused in 2018 on timely completion of 3GPP Release 15 – the first full set of 5G standards – and on work to pass the first milestones for the 3GPP submission towards IMT-2020.
While initial specifications enabled non-standalone 5G radio systems integrated in previous-generation LTE networks, the scope of Release 15 expands to cover 'standalone' 5G, with a new radio system complemented by a next-generation core network. It also embraces enhancements to LTE and, implicitly, the Evolved Packet Core (EPC). This crucial way-point enables vendors to progress rapidly with chip design and initial network implementation during 2019.
As the Release 15 work has matured and drawn close to completion, the group's focus is now shifting on to the first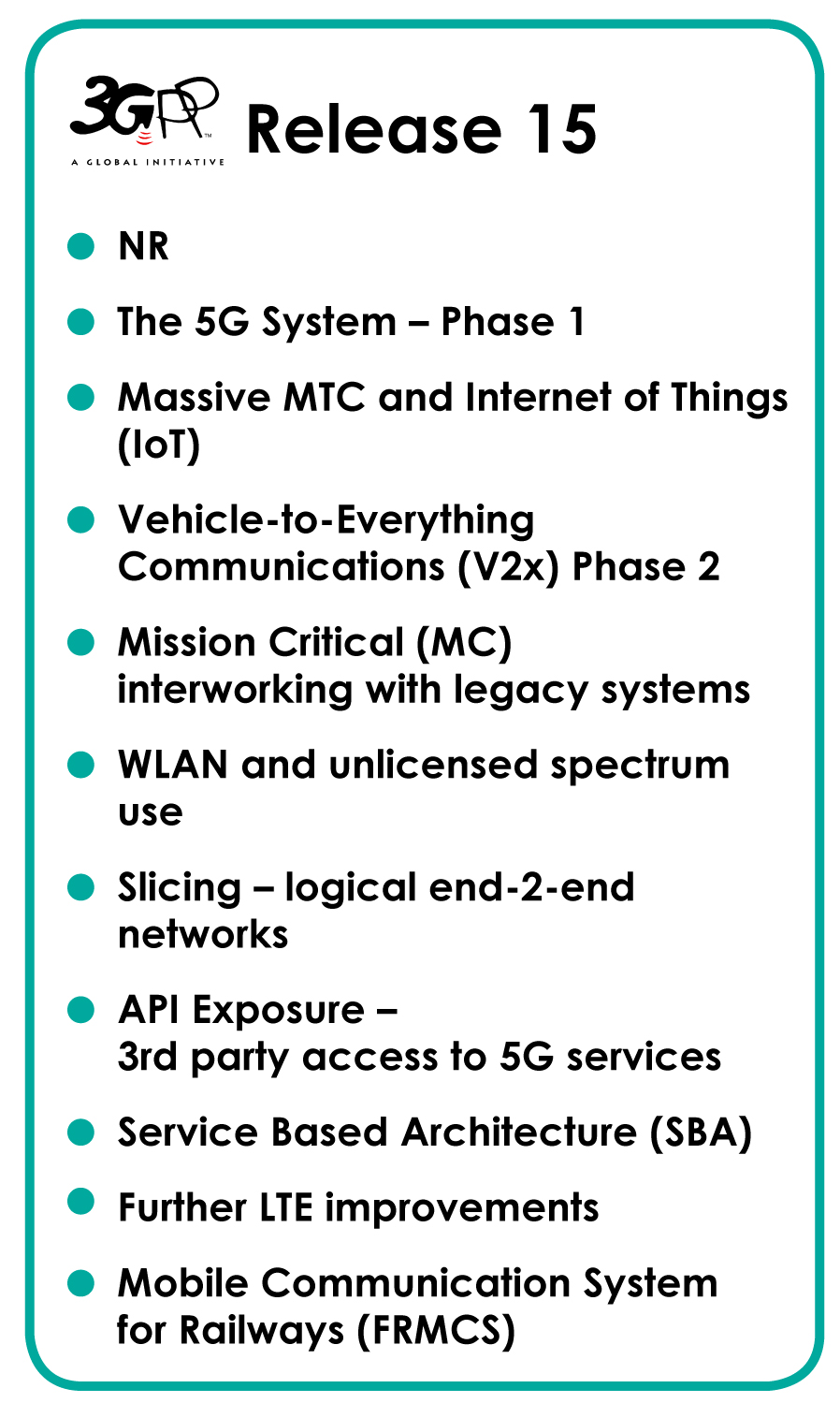 stage of Release 16, often referred to informally as '5G Phase 2'. By the end of the year, 83 studies relating to Release 16 plus a further thirteen relating to Rel-17 were in progress, covering topics as diverse as Multimedia Priority Service, Vehicle-to- everything (V2X) application layer services, 5G satellite access, Local Area Network support in 5G, wireless and wireline convergence for 5G, terminal positioning and location, communications in vertical domains and network automation and novel radio techniques. Further studies were launched or progressed on security, codecs and streaming services, LAN interworking, network slicing and the IoT.

Other activities focused on broadening the applicability of 3GPP technology to non-terrestrial radio access systems – from satellites and airborne base stations to maritime applications including ship-to-shore and ship-to-ship communications. Work also progressed on new Professional Mobile Radio (PMR) functionality for LTE, enhancing railway-oriented services originally developed using GSM radio technology which is now nearing its end of life.
 
(Source: ETSI Annual report 2018)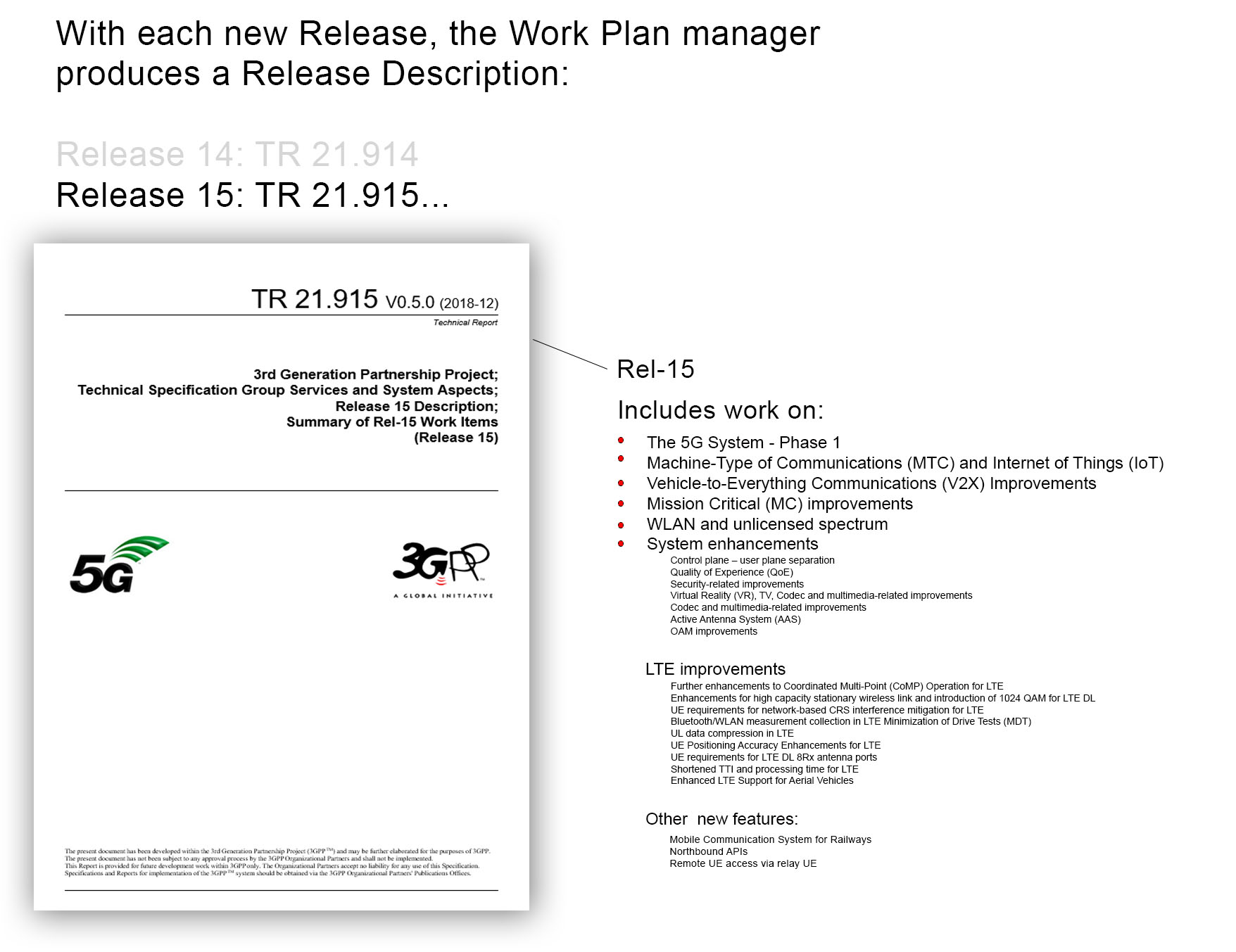 Further reading:

Some Early Background on Release 15, in the context of the 5G story: