The 3GPP Support Team called Mobile Competence Centre provides support to the 3rd Generation Partnership Project. The support team is an integrated unit of people comprising ETSI Secretariat Officers, Assistants and Contracted Experts.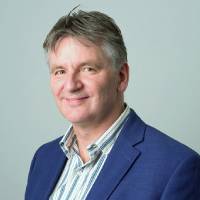 Kimmo Kymalainen
CT & CT4 & CT6
T: +33 (0)4 92 94 42 38
M: +33 (0)6 85 76 89 74
E: kimmo.kymalainen@etsi.org
I am Finnish technology professional, backed-up by world class education both technical and MBA. I am working as a Technical Officer for the Network Operations on 3GPP partnership project. Since end of 1990's I have been working in a diverse and multi-cultural environment within the 3GPP and ETSI. I have both an operator and a vendor background and my knowledge of telecommunications covers a wide area including Core Network and Radio technologies.
I provide technical support for 3GPP Technical Specification Group Core Network and Terminals (CT) Plenary, CT4 and CT6 working groups.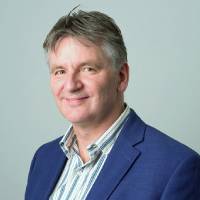 Kimmo Kymalainen
CT & CT4 & CT6
Akansha Arora
CT1
T: +33 (0)4 92 94 42 36
M: +33 (0)7 85 02 00 47
E: akansha.arora@3gpp.org
I am from India. I completed my engineering in the field of Electronics and Telecommunications from Amity University, India in 2018.

After my graduation, I worked as an eDiscovery data analyst for 1.5 years where I was responsible to provide support to Litigation Support Services for a better managed process of document review and production. This role required processing of forensically collected data through processing software, diagnosing faults, and advising users regarding the same, maintaining the processing servers remotely, Creation of reports and dashboards based on client requirements etc.

I joined TSDSI in 2019 as a standard engineer, handling various standardization activities, and also in charge of the program management for Technical Support of Study Group-Networks. I supported the Chair and Vice Chair in the conduct of the SG meetings including drawing up the agenda and organising contributions and outcomes. I was the SPOC for providing support to TSDSI members on the working process and bringing up their contributions. I was also responsible for the management of Liaison Statements with external organization, handling work related to TSDSI Standardization Roadmap, program management support for various other committees and teams o. I was the Secretarial SPOC for information related to Global SDO Platforms such as 3GPP and ITU-R.

I have joined the ETSI Mobile Competence Centre in 2023, where I provide technical support to one the Working Groups of 3GPP Technical Specification Group, Core Network and Terminals (CT) Working Group (WG) 1.
Dongwook Kim
CT3

T: +33 (0)4 92 94 49 67
M: +33 (0)6 87 69 12 51
E: dongwook.kim@etsi.org

I am a specialist in technology strategy and technology standardization, backed up with industry experience in operators and associations. I also come with diverse and professional educational background, where I graduated from KAIST (Korea Advanced Institute of Science and Technology) with B.A. in Physics and Ph.D. in Innovation & Technology Management.

I started my career in KT (Korea Telecom) in the department of technology strategy. Here, I participated in formulating holistic framework of R&D portfolio and in devising strategies for network (fixed and mobile) technology. From 2015 to 2020, I worked at the GSMA as a networks technical specialist, where I was in charge of facilitation of VoLTE interconnection and roaming initially.
From 2017, my responsibility shifted to 5G issues coordination and 5G industry strategy. In the process, I've served as the main editor of GSMA whitepapers such as "Road to 5G: Introduction and Migration" and "5G Implementation Guidelines (NSA Option 3 and SA Option 2)".
Prior to joining ETSI, I briefly worked at TIP (Telecom Infra Project) as a technical specialist accelerating promising telecom start-ups and provided undergraduate level lectures in Korean National Police University and Chungnam National University.

Since I joined ETSI in January 2022, I have been providing technical support for 3GPP Technical Specification Group (TSG) Core Network and Terminals (CT) Working Group (WG) 3 and coordinating the TSG CT aspects of the 3GPP Work Plan. In addition, I am serving as the 3GPP Specification Manager since December 2023.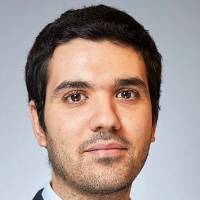 Achraf KHSIBA
Multi WG
T: +33 (0)4 92 94 43 84
M: +33 (0)6 74 84 18 77
E: achraf.khsiba@3gpp.org
I'm from Tunisia, I continued my electrical engineering studies in France and received my PhD on digital communications in 2018 from Telecom ParisTech. In my last experience, I've worked for more than 3 years as a physical layer research engineer with TCL communications 5G Lab where I acquired an experience in 3GPP RAN1 standardization activities.
I joined the ETSI Mobile Competence Centre (MCC) in 2021 as a contracted expert of China Communications Standards Association (CCSA) in order to support, at first, 3GPP TSG CT WG3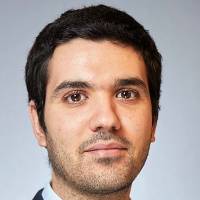 Bernt Mattsson*
SA6
T: +33 (0)4 92 94 42 18
E: bernt.mattsson@etsi.org
I'm a MSc graduate from the Åbo Akademi University in Finland. In addition I have a vocational upper secondary education as software analyst. I joined the ETSI Secretariat in 2000 and have worked as a Technical Officer for various ETSI Technical Committees. Prior to joining ETSI I was working as a software designer in Ericsson covering both fixed and mobile network environments.
Currently my main task in 3GPP is to support the working group SA6. Furthermore I also support the following ETSI Technical Committees; PLT, Safety, SES, TCCE and TG DMR.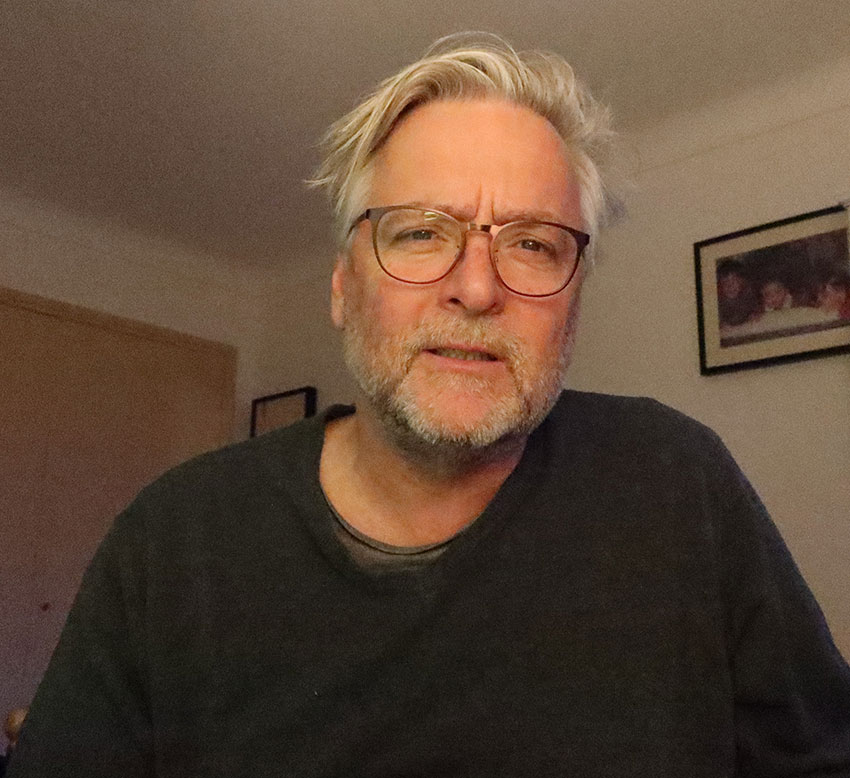 Kevin Flynn
Marketing and Communication
T: +33 (0)6 84 53 41 57
E: kevin.flynn@3gpp.org
I work to make our marketing effort a success, in cooperation with the regional partners in 3GPP.
Recently, I have spent a lot of time thinking about the 3gpp web site, as it is my responsibility to bring more news and interesting content to 3gpp.org and also to our social media sites in Xtwitter (@3gpplive) and the 3GPP LinkedIn group.
We also have a 3GPP Newsletter, published six-monthly under the name HIGHLIGHTS. Articles are read and approved by the appropriate TSG and WG leaders, but I get to be the Editor and to run around after contributors and partners. If you are in the 3GPP work and would like to contribute to Highlights on your 3GPP topic - let's talk to see if we can make that happen.
I am of British / English origin, I started work in 1983 for Texas Instruments, ending-up in the UK semi-conductor Sales and Marketing team. When the factory closed in the UK, I moved to the South of France, joining ETSI in 1996.
I would be very happy to hear from others in the community who want to take our news on-the-road or to get some web pages written about our successes...or who just want to get some marketing information about the Project.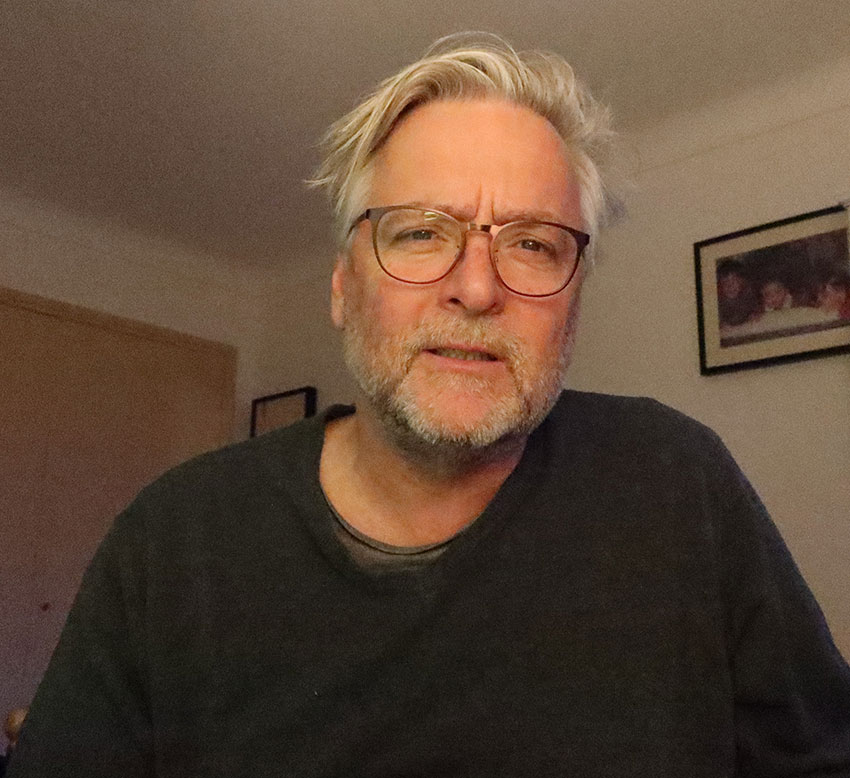 Kevin Flynn
Marketing and
Communication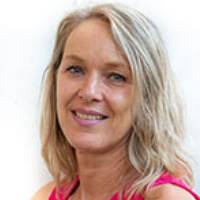 Susanna Kooistra
Liaisons Coordinator
T: +33 (0)4 92 94 49 35
E: susanna.kooistra@3gpp.org
I'm Dutch and I started in the ETSI Mobile Competence Centre in April 2000. I am the 3GPP's Liaison co-ordinator and also responsible for the Liaison webpages I'm also responsible for the 3GPPContact Mailbox and I provide secretarial support to 3GPP Plenary meetings.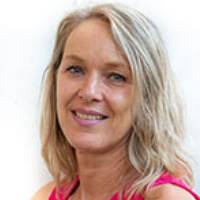 Susanna Kooistra
Liaisons & 3GPP
Membership
Coordinator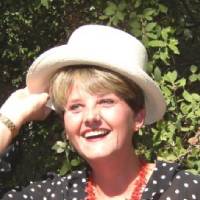 Emmanuelle Wurffel
Assistant and EF3 Coordinator
T: +33 (0)4 92 94 42 66
E: emmanuelle.wurffel@3gpp.org
I graduated from the Skema University in Sophia Antipolis with a Master degree.
I have been working for ETSI since the middle of 1994 and from my position in ETSI, I have followed the evolution of GSM.
As part of the team of three girls, I support 20 Experts based in the ETSI Secretariat involved in 3GPP standardization. I also provide direct help to the Chairmen and Participants in all working groups.
One of my major tasks is to budget & to organize, "from A to Z" , the 3GPP meetings abroad on behalf of the European Friends of 3GPP. Meetings can vary from 60 to 700 people.
What's EF3? I suggest you have a look at http://www.eurofriends3.org/
Would you like to be a Member of EF3? If so please feel free to contact me.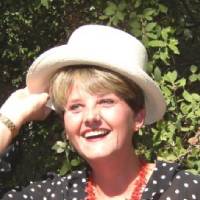 Emmanuelle Wurffel
Assistant and EF3
Coordinator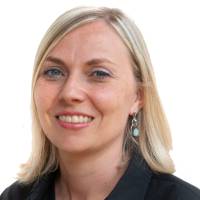 Elisabetta Comin
Assistant to Adrian Scrase, finance, exploder lists
T: +33 (0)4 92 94 42 89
M: +33 (0)6 85 76 89 74
E: elisabetta.comin@3gpp.org
I graduated from the University of Padua, Italy, and later on obtained a Master 2 from the University of Nice-Sophia Antipolis.
I have been with ETSI since 2016, involved in different roles, mainly in support of funded projects, among which the STFs and the EU-funded "InDiCo" project.
I joined the Mobile Competence Cetre team in 2021. I currently work as a Personal Assistant to the ETSI CTO, Issam Toufik, and provide support to a wide range of 3GPP activities. Among my functions, I take care of the 3GPP elections, the website, exploders lists management.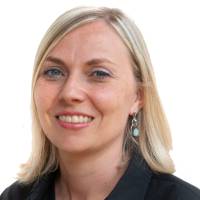 Elisabetta Comin
Support for Head of MCC, Finance,
Exploder lists, Elections
Support at 3GPP meetings (including subgroup meetings):
preparing document lists, meeting reports
implementing agreed actions and presenting results to parent body as appropriate
Managing major work items and updating/maintaining a work plan for the work item, indicating:
implicated specifications
necessary change requests
necessary new specifications
relevant standardization groups
meeting schedules and milestones
Editing specifications under change control
Supporting relevant chairpersons by undertaking administrative functions and carrying out delegated tasks
Processing liaison statements to relevant groups
Implementing change requests approved by the parent body in the specifications under change control
Providing the resulting new working versions of specifications under change control to the standardization group experts
The activities of the Support Team are included within the ETSI Quality System and as such were designed to the requirements of ISO 9002.
The effective working environment makes the best use of the diverse skills of the team's members. The team is truly international with members originating from more than a dozen countries across the continents.
The Support Team combines voluntary and funded resources, all of which are located at the ETSI Headquarters in Sophia Antipolis, southern France. Some experts have been provided by the 3GPP Partners; the remaining team members are paid for from the 3GPP support budget.
In order to assist and supplement the work of the regular team, special "Task Forces" are from time to time established. These are based on the existing very successful format of "Specialist Task Forces" created and used extensively by ETSI. The concept enables additional experts to be engaged on a contract basis to perform very specific tasks within well-defined timescales. "Calls for Experts" are made from time to time in order to fill vacancies in new or existing Tasks - details of vacancies are posted on the 3GPP web site.