Serving up interoperability for railway communications
April 15, 2021
ETSI have announced that its Future Railway Mobile Communication System (FRMCS) Plugtests will soon be arriving on their platform.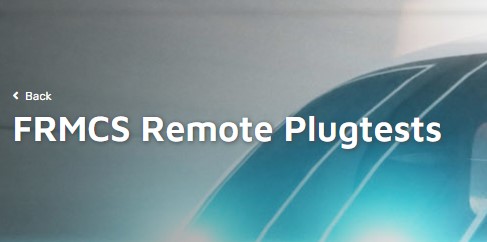 The remote event, 14 -18 June 2021, will validate equipment interoperability using test scenarios based on the 3GPP Mission Critical work - with its focus on the rail specific features, testing for railways-oriented capabilities like Functional Aliases, Multi-talker and MCData IP Connectivity.
The event will use Over-The-Top (OTT) tests via VPN connections from the vendor labs. The tests will be based on 3GPP, ETSI and IETF standards, and are designed for the following equipment:
3GPP TSG election results
March 24, 2021
The 3GPP Technical Specification Group (TSG) Plenary e-meetings are now being held, concluding on March 26.
In addition to making progress on Release-17 studies and specifications, all three TSGs have now held leadership elections, for Chair and Vice-Chair positions. Elections in 3GPP are held every two years, with the officials appointed in a series of election rounds of delegate votes, on behalf of their individual 3GPP member companies or organizations.
The 3GPP Working Procedures allow for officials to stand for a second consecutive term. This was the case for both TSG CT and TSG SA chairs, with Lionel Morand and Georg Mayer respectively offering themselves for another two years at the helm. Both were elected unopposed, by acclamation.
Balazs Bertenyi, having served two full terms as TSG RAN Chair, now hands the baton to Wanshi Chen, of Qualcomm, who was elected during TSG RAN#91-e. Wanshi is the current TSG RAN WG1 Chair, so has been deeply involved in the specification of a wide range of NR and LTE features.
Once the Chairs had been elected, the e-vote turned to the appointment of the Vice-Chairs, of which there are a maximum of three per TSG. By the end of Tuesday, March 23, we had the full line up of Plenary officials, ready to serve for the next two years: