NG-RAN Architecture
February 19, 2021
In his recent contribution to "5G and Beyond", by Springer, 3GPP WG RAN3 Chair, Gino Masini, describes the NG-RAN architecture as being like "Janus bifrons" - as it supports both non-standalone (NSA) and standalone (SA) deployments - Looking at both the past and the future, like the ancient Roman god.
He also describes how the "monolithic" gNB can be split into its components, like layered wooden dolls, with gNB-CU, further split into gNB-CU-CP and gNB-CU-UP, and gNB-DU all nested one inside the other, resembling the Matryoshka.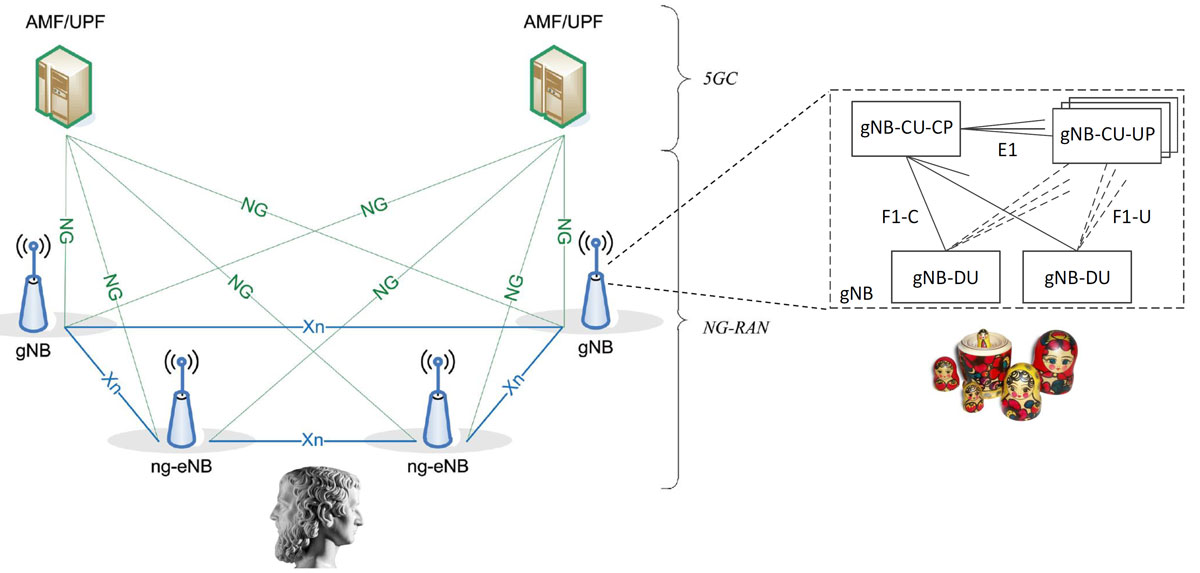 Gino Masini identifies how 3GPP aims to specify the best possible technical solution, given the requirements from all interested parties. The NG-RAN architecture results from such a mix of very different requirements since the days of Rel-15, building on the success of LTE by meeting the following headline requirements for 5G:
5G-MAG brings audio-visual media into focus for 3GPP
February 3, 2021
The Organizational Partners (OPs) of 3GPP have approved 5G Media Action Group (5G-MAG) as a Market Representation Partner (MRP) in the project.
5G-MAG represents major stakeholders in the production and distribution of audio-visual media content and services, driving their collaboration on the implementation of 5G solutions, aligned to 3GPP standards.