Work Plan... <<< Click - to see a quick view of the 3GPP Work Plan
(current plan and features of previous Releases)
The 3GPP Complete Work Plan can be downloaded from the FTP site. Alternatively, you can
view it directly.
The Work Plan provides details of co-operation between all the 3GPP TSGs and WGs on reaching common targets.
These targets are called "Features", and are new or substantially enhanced functionality which represents added value to the existing system.
A feature should normally embody an improved service to the customer and / or increased revenue generation potential to the supplier. The features are divided into "Building Blocks" and "Work Tasks", which lead to the production of Technical Specifications (or Reports) and / or Change Requests to existing Specifications.
Find a complete list of work item codes here.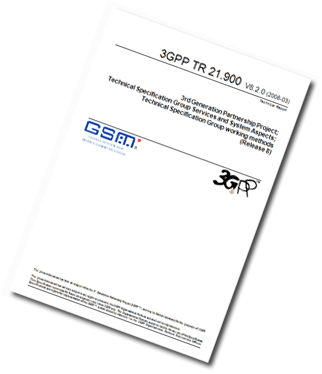 3GPP Technical Report 21.900 - "Technical Specification Group working methods" is a very good starting point if you wish to learn more about how the Work Plan is managed.
All current Work Item Descriptions (WIDs) are kept in a directory on the 3GPP FTP Server.
Work Items
Attributes applicable to a Work Item
From the Work Plan perspective, a WI is fully characterized by the following set of attributes: Unique ID; Name; Release (based on the completion date); Code / Acronym (Find a complete list of work item codes here); Responsible WG or TSG; Start; Finish; % completed; Impacted TSs and TRs; Hyperlink to the most recent Work Item Description (WID) document; Hyperlink to the previous history (...)
Features and Study Items
Lists by release
The 3GPP Work Item description page draws on the database of Work Items on the 3GPP server. It is a Quick-view, giving brief descriptions of new Features being incorporated into the various 3GPP Releases, with links to the active work programme. The Work Item description page is a good place to go to see - for example - What is in Release 8 for; Support of UTRA HNB. The official Work Item (...)