Recorded Webinars and Interviews
We have a lot of recorded interviews and some new webinars on our Vimeo site. They are free to view, with no registration needed.
Finding 3GPP CRs and Tdocs

Two free tools from Netovate are designed to give easy access to 3GPP meeting 'Tdocs' and to provide a new way of searching the 3GPP Change Request database.
Try out the tools, provided free of charge by Netovate;
NetX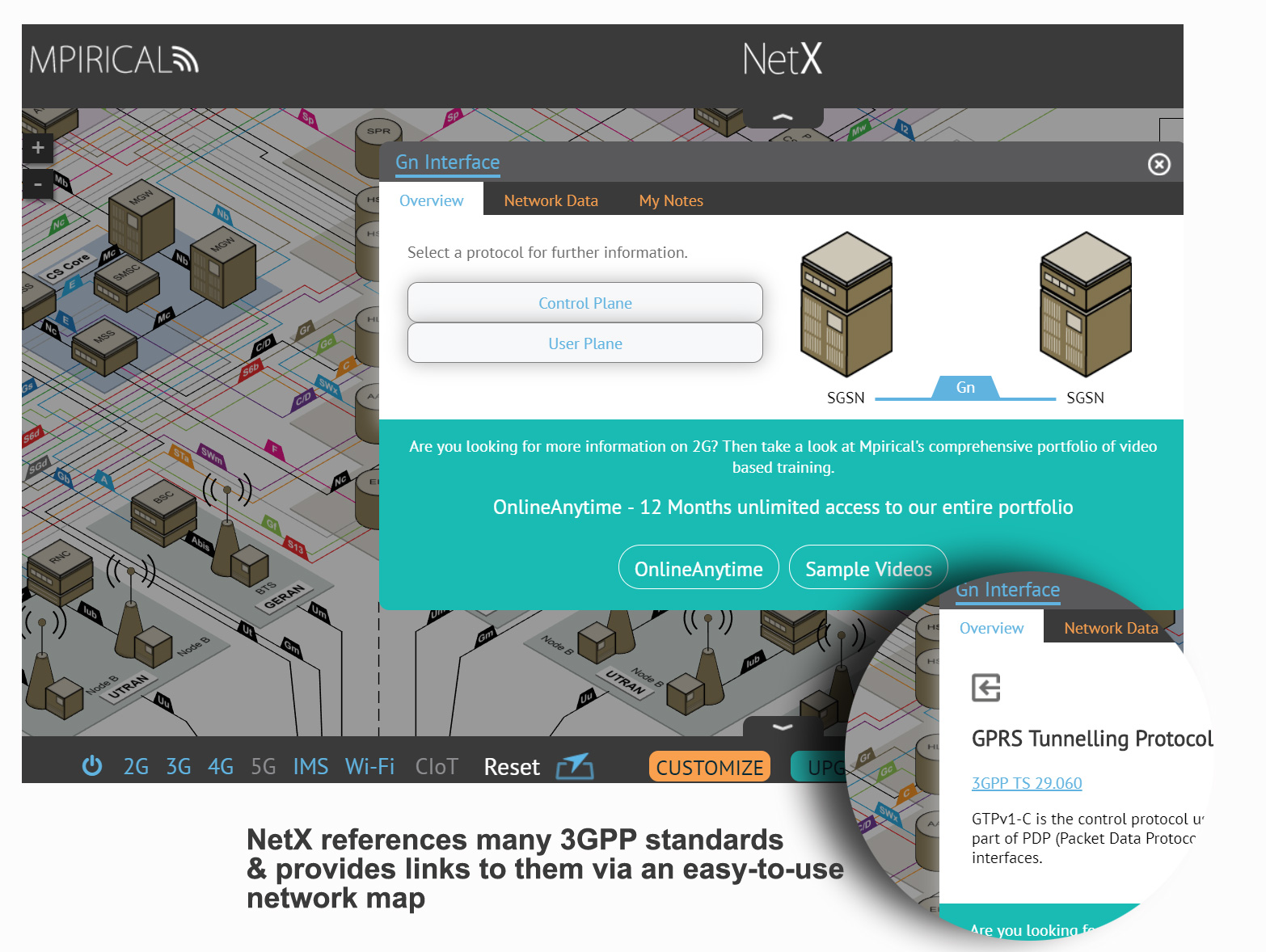 We have made a non financial agreement with MPIRICAL, to allow you to access their interactive map - in a limited version - as a way to better understand where the 3GPP specifications sit in the network.
"NetX not only references many 3GPP standards but also provides the benefits of having an entire mobile network available from your desktop where you can view a complete network map, watch call flows across the network and investigate network procedures." say the makers. Try NetX...here
IMPORTANT Note:
The above services are provided by 3rd party providers and are not maintained by 3GPP.
3GPP would like to spot-light other tools and tutorial material based on 3GPP specifications and technologies, on a strictly impartial, non commercial basis. If you have any ideas or feedback about such content - Please contact;

Kevin FLYNN,
3GPP Marketing and Communications Officer,
Mail to:kevin.flynn@3gpp.org