More 5G system enhancements are set to follow in Release 17, scheduled for delivery in 2021.
At TSG#87e the TSG and WG leadership proposal to shift the Rel-17 timeline by 3 months was agreed:
Rel-17 Stage 3 freeze September 2021
Rel-17 ASN.1 and OpenAPI specification freeze: December 2021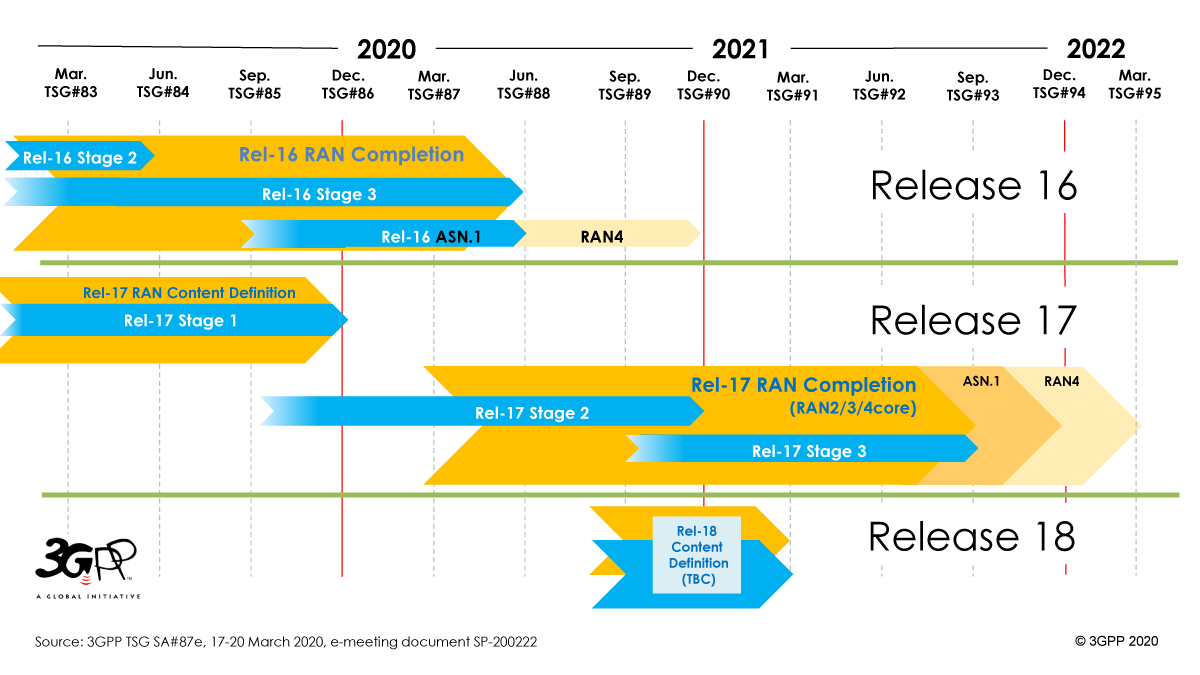 At the December Plenaries, TSG RAN#86 meeting had outlined its ambitious schedule in the 'Release 17 package for RAN' presentation, which contains slides on the time to be spent (Time Units) on RAN features for Rel-17. In the light of the latest decision - In March - Here are the 3GPP RAN milestones as a consequence of the cancellation of WG and TSG face-to-face meetings: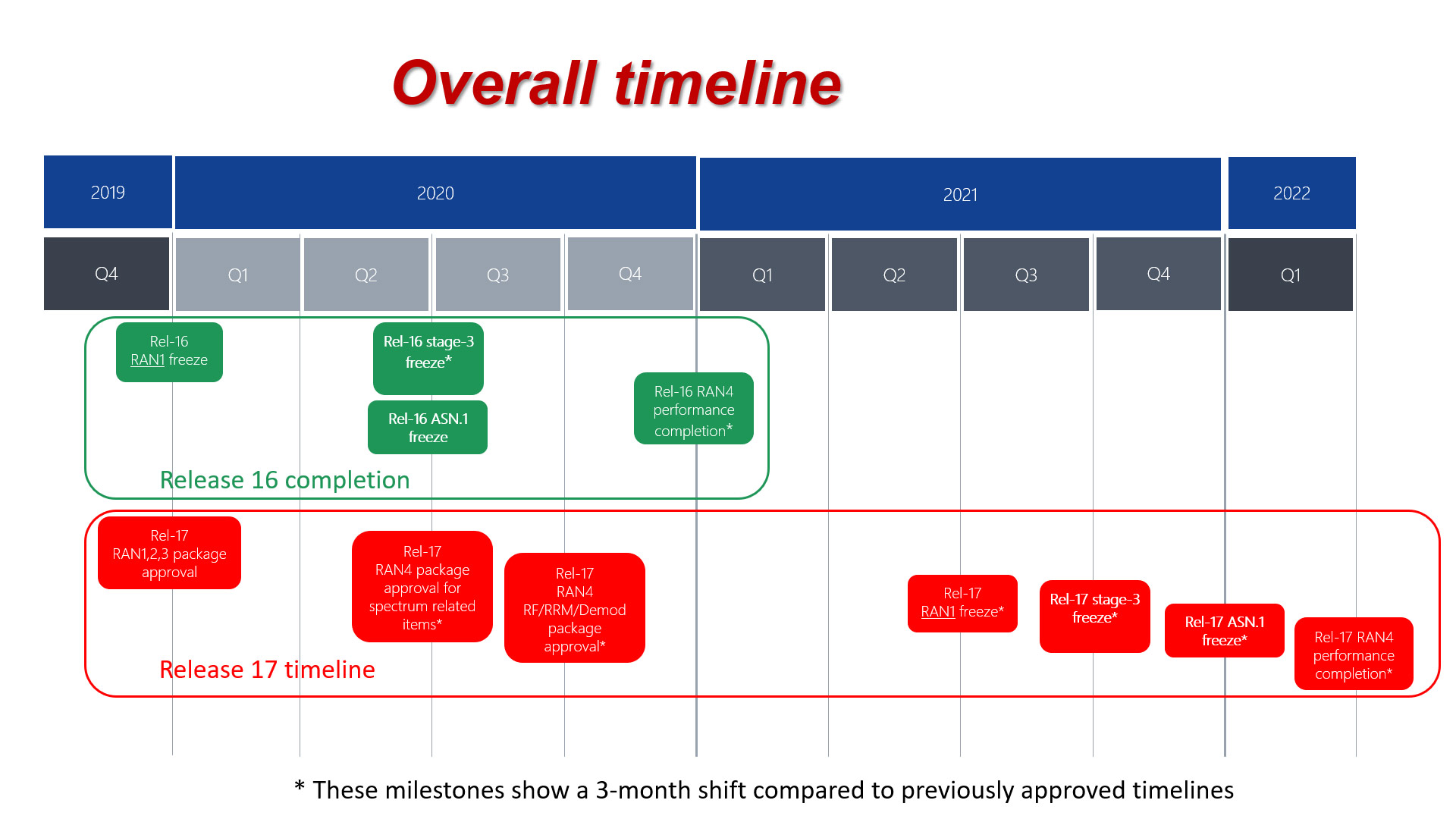 The following areas have been prioritized, at the December 2019 TSG meetings, for inclusion in the release: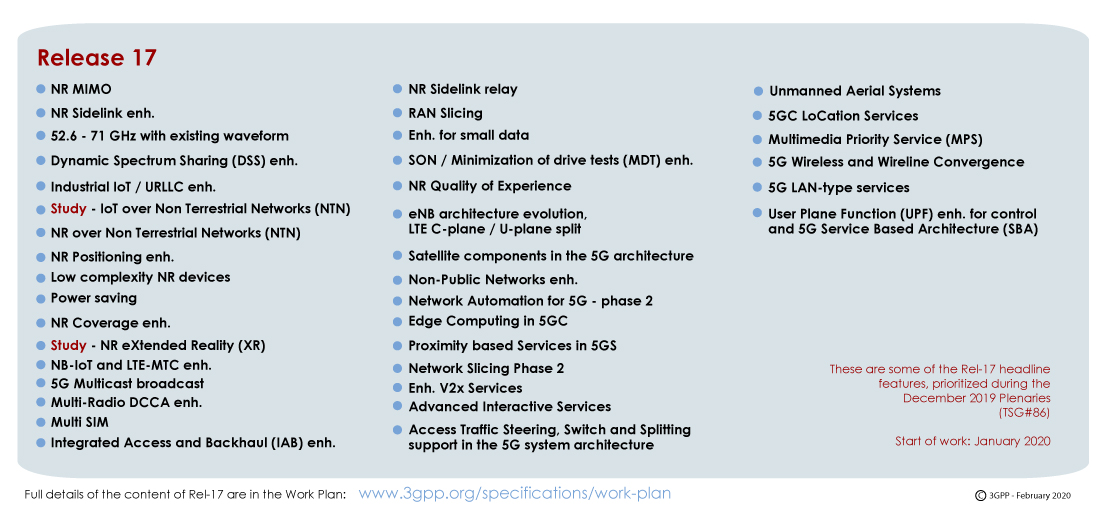 Some Background on Release 17
Details of the features and work items under each 3GPP Release are contained in the Work plan.