More 5G system enhancements are set to follow in Release 17, scheduled for delivery in 2021.
The following areas are currently under consideration for inclusion, with the package content being clear by December 2019 (Image refreshed Sept. 4, 2019):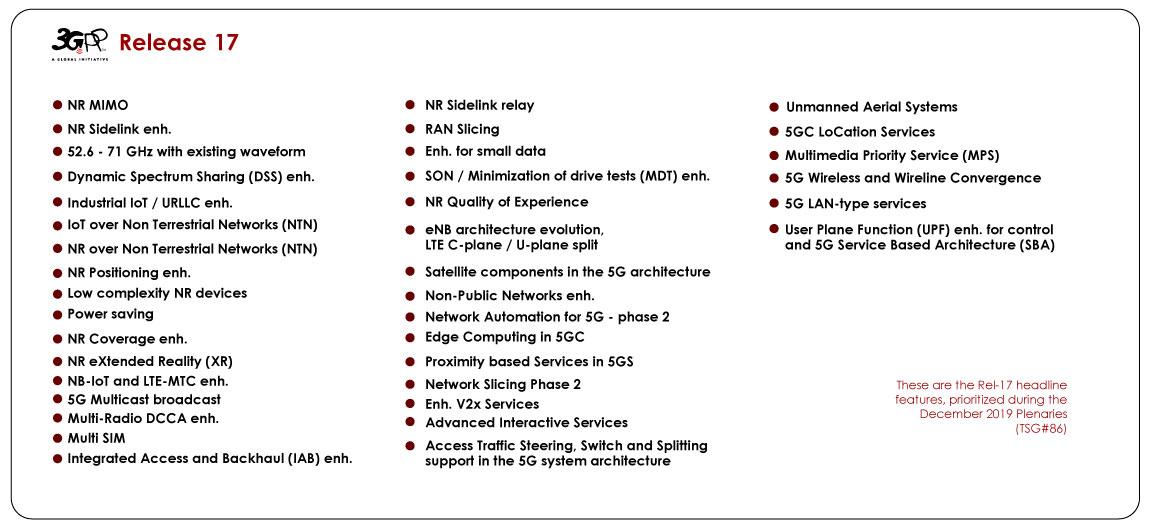 Some Background on Release 17
News about the planning and discussions around approving Release 17 content...See the webinar presentation (Brighttalk webinar)
Copy of the Webinar presentation (PDF)
3GPP Release 17 should be finalised by September 2021.
Details of the features and work items under each 3GPP Release are contained in the Work plan.