More 5G system enhancements are set to follow in Release 17, scheduled for delivery in 2021.
Discussions are still on-going, on the complete system functional freeze date for the release, but RAN have outlined an ambitious schedule - following RAN#86 - in the 'Release 17 package for RAN' presentation, which contains slides on the time to be spent (Time Units) on RAN features.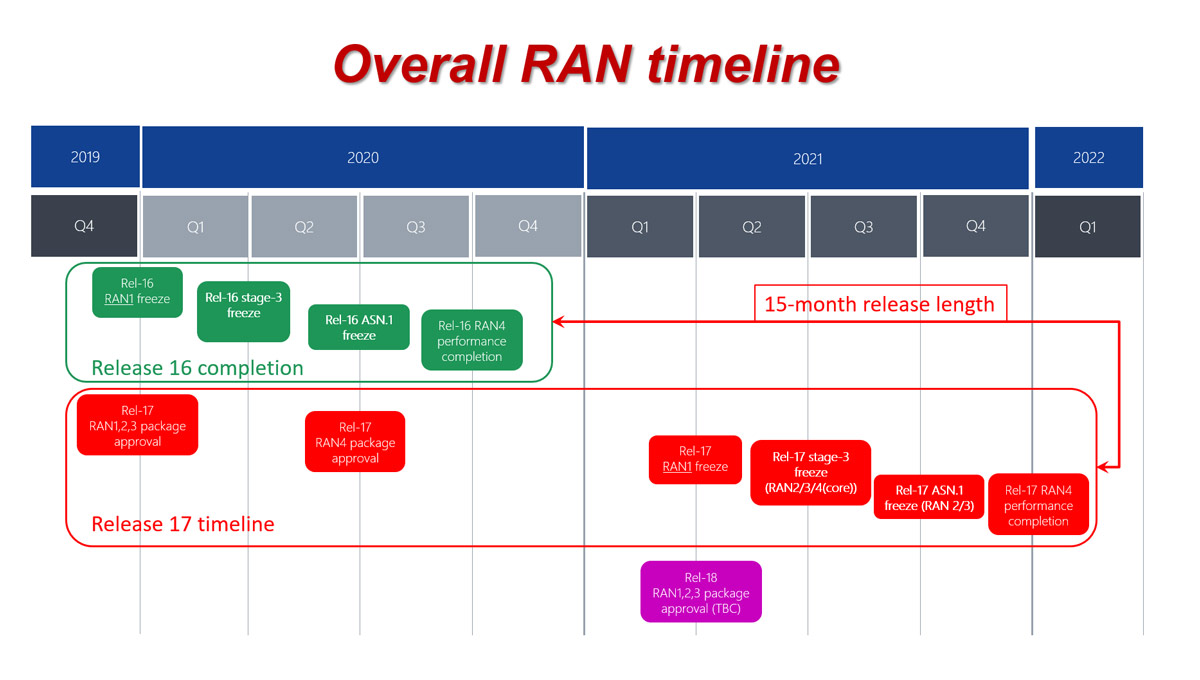 The following areas have been prioritized, at the December 2019 TSG meetings, for inclusion in the release: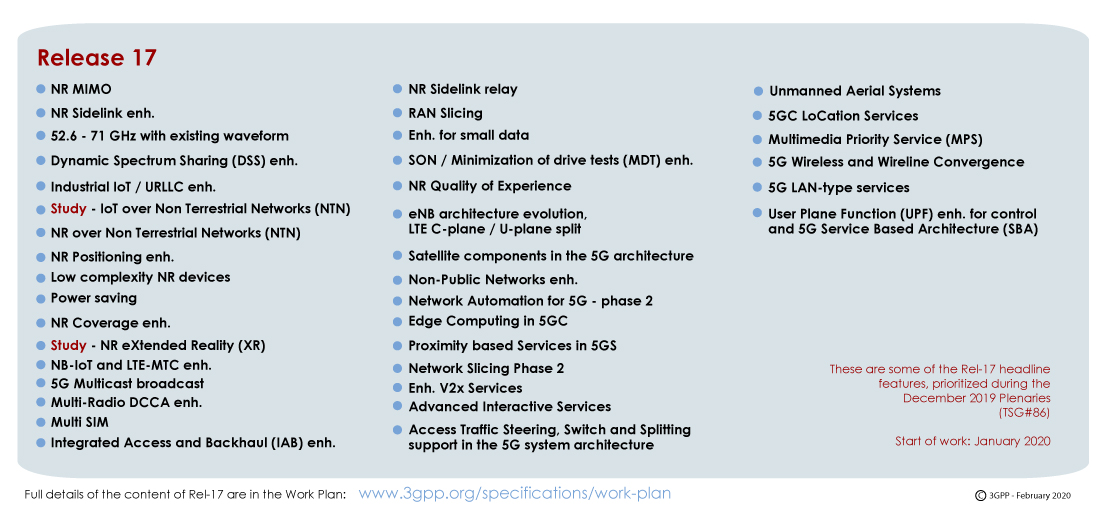 Some Background on Release 17
3GPP Release 17 should be finalised by September 2021 (SA#93).
Details of the features and work items under each 3GPP Release are contained in the Work plan.