3GPP Elects Plenary Leadership for the next 2 years
3GPP Elects Plenary Leadership for the next 2 years
Mar 21, 2019
March 21, 2019
The 83rd Plenary meetings of the project, held in Shenzhen, China, have completed elections for each of the three Technical Specification Groups – CT, RAN and SA.

First up was the Core Network and Terminals (CT) Group, where Lionel Morand of Orange was elected Chair by acclamation. Lionel has been the TSG CT Working Group 4 (CT4) Chair since July 2016, after serving as Vice-Chair from 2012 to 2016. As Orange's lead representative for more than fifteen years, he has been an active member and a key contributor in the CT4 work.
RAN leaders get a 2nd term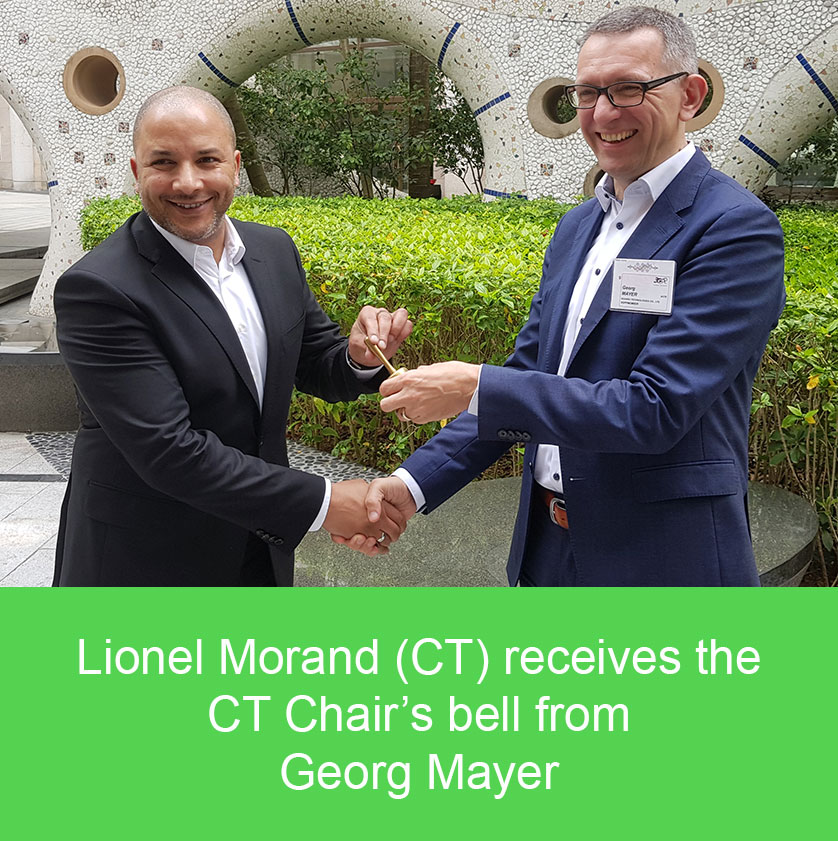 After completing their initial two year term, the TSG Radio Access Network (RAN) leadership was re-elected unopposed – for a second term. Balazs Bertenyi, Nokia, will keep the reins of RAN – continuing the groups impressive progress on 5G NR and evolved LTE radio work.
SA election contest brings more continuity
After a successful four years as the CT Chair - Georg Mayer, Huawei, was elected to the Chair of TSG Service and System Aspects (SA) in the final election process of the week.
As the Chair's bells (Captain's bells) get handed over – the new leadership are now set to take on Chairing and Vice-Chair duties from the next TSG Plenary in Newport Beach, California, in June.

Congratulations to our new Chairs and their Vice-Chairs. These appointments will be confirmed by the Project Coordination Group (PCG) on March 28.
Further Reading
Contact for this article: This email address is being protected from spambots. You need JavaScript enabled to view it., Marketing and Communications Officer, 3GPP