Working Group election results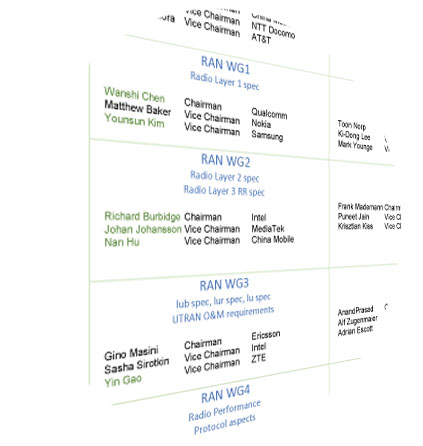 August 30, 2017
Nine of our sixteen Working Groups held leadership elections, during their meetings last week.
Our newly elected Chairs are Wanshi Chen (Qualcomm), elected Chair of 3GPP RAN WG1 and Susana Fernandez (Ericsson), who is the new CT WG3 Chairman. Both have vast experience in the groups and will surely hit the floor running.
The re-elected Chairmen were in CT6 - Heiko Kruse, RAN2 - Richard Burbidge, RAN5 - Jacob John and SA5 - Thomas Tovinger.
Elections for several Vice-Chairmanships were also conducted, in eight of the groups. The full details of the candidates and the results can be found...here
The 3GPP technical leadership now looks like this (newly elected & re-elected in green):