The annual Excellence awards for delegates in 3GPP have been presented during the May cycle of Working Group meetings.
Tricci So, Oppo, SA2 Delegate, Rapporteur of multiple Study/work items received her award for Release 17 enhancements for Network Slicing and more work on Access traffic steering, switch and splitting in the 5G System Architecture. In recognition for having consistently driven progress on key features in the group in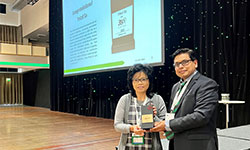 2022, the WG SA2 Chair, Puneet Jain, observed "Tricci So is an outstanding delegate often sought out by peers and senior 3GPP leaders on questions related to 5G Network Slicing, ATSSS and AI/ML based Services support in 3GPP."
The Chair of WG RAN1 - Younsun Kim - was proud to announce that the success of the group in sweeping up an award in all but one year since the Excellence Award was created in 2012 continues. For 2022, it is Yanping Xing, China Academy of Telecommunications Technology (CATT), who is recognised. Her work as feature lead for the NR Duplex study item (sub-band full duplex) and her safe hands in the finalization of the Release 17 work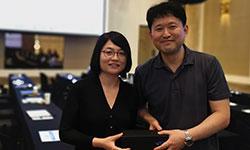 for Industrial IoT & URLLC, on time and with highly functional specifications were two strong factors in the award panel's decision. Younsun Kim emphasised Yanping Xing's technical expertise and willingness to collaborate as a catalyst in making progress. In his nomination for the award, the Chair observed "Without delegates such as Yanping the quality of RAN1 specifications would not be where it stands today."
In WG RAN3, Gino Masini of Ericsson has been awarded his Excellence Award. His role in the definition of the electronic meeting rules, to facilitate the WG's e-meetings, has greatly helped RAN3 through the pandemic period. The group's Chair, Yin Gao, said "Gino has been a main point of reference in RAN3 for technical discussions, but also for the coordination with other 3GPP groups and with external bodies, including IETF. His valuable contribution in the alignment of our technical deliverables with the need for inclusive language has also been a great help to us all."
Frédéric Gabin, the Chair of WG SA4, supported the award nomination for the BBC's Richard Bradbury, for his key contribution as Editor of the Rel-17 specification for EVEX (5GMS AF Event Exposure) in TS 26.531.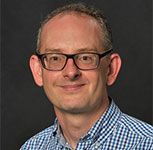 The Chair congratulated him on his outstanding coordination efforts and his participation in joint specification development, with the other 3GPP Working Groups.
Richard Bradbury also contributed numerous improvements to 5G Media Streaming and worked on 5G Multicast-Broadcast User Service Architecture, Streaming Architecture extensions For Edge processing, Operation Points for 8K VR 360 Video over 5G, Multicast-Broadcast Protocols as well as recent progress on Media Production over 5G private networks.
The SA4 award handover will be held back until the next meetings in August 2023, as Richard was not able to attend SA4#124 in May.
(Footnote: WG RAN1 didn't win an award in 2019).