November 12, 2020
The ESOA webinar: Putting the 'Global' into Asset Tracking thanks to IoT over NTN will hear from four industry experts, including 3GPP Rapporteur Thierry Bérisot. Thierry will give a status report on the ATRAC work item - which is adding asset tracking KPIs and requirements to Specification: TS 22.261 - Service requirements for the 5G system.
Pre-registration is needed, to attend this free Zoom event on Friday 20th November 2020 (14.00-15.15 CET).
Speakers:
Aarti Holla-Maini, Secretary General ESOA - Moderator
Jonathan Beavon, Senior Director, Product Group at Inmarsat
I-Kang Fu, Director, Standard Strategy at Mediatek
Thierry Bérisot, IoT/Telecom Director at Novamint; 3GPP rapporteur for Asset Tracking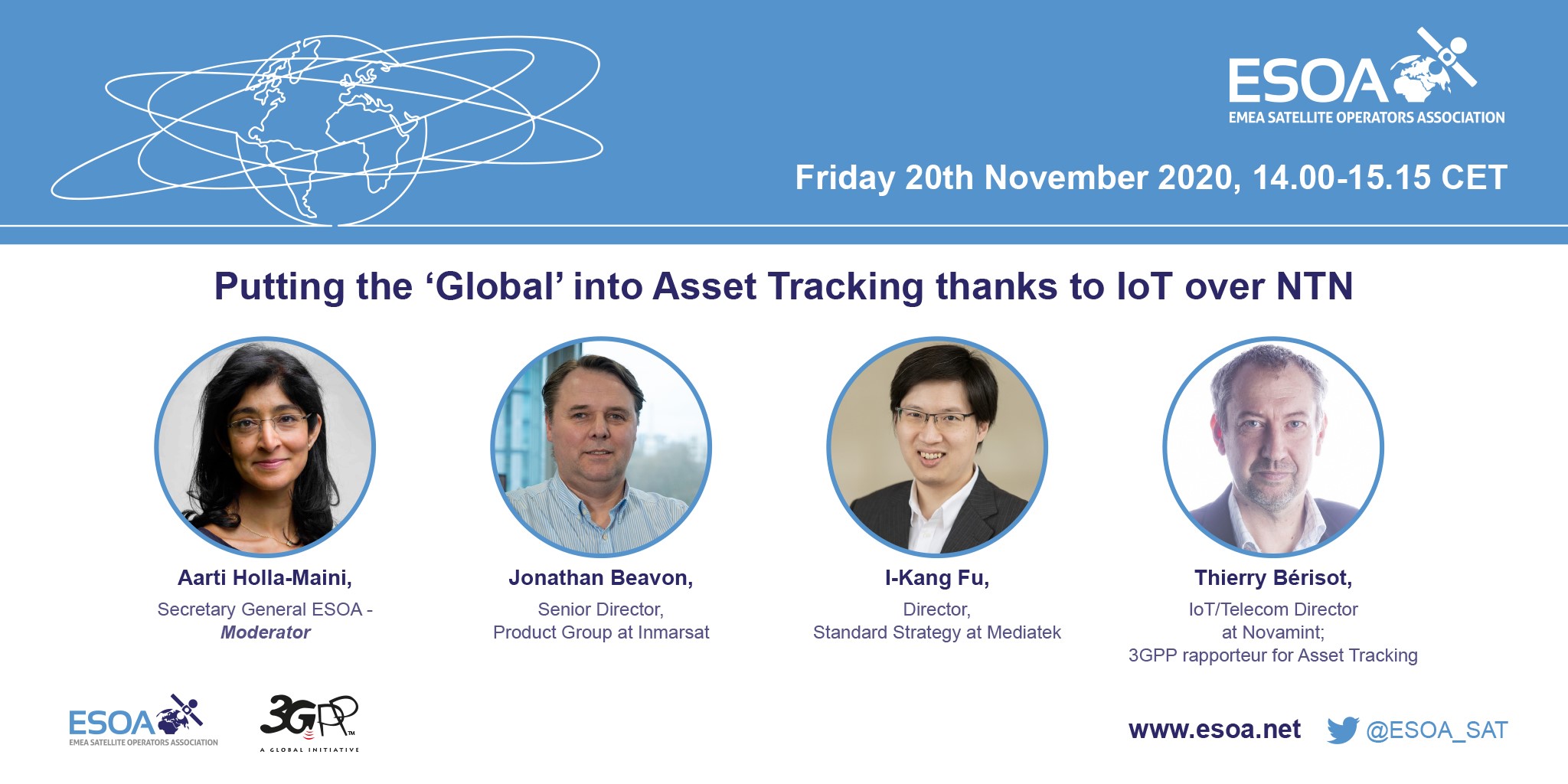 This free to attend webinar will show you how satellite can expand the opportunity for NB-IoT for global applications such as Asset Tracking.
https://zoom.us/meeting/register/tJIpf-ygqzIsGtfxk1A5fpZssPSYlMgZ_dGb