November 23, 2017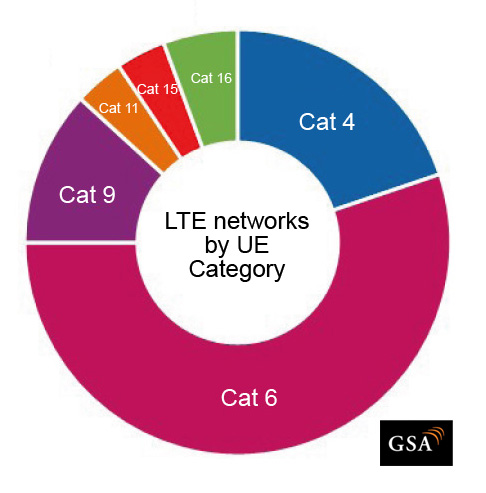 A sweep of the 3GPP Market Representation Partner's web sites reveals important papers and reports on 5G. Here are some of the most eye catching deliverables:
The GSA's Evolution from LTE to 5G study was updated in October. It looks at mobile markets worldwide, with details of deployments "across a variety of technology innovations and spectrum bands".
Some of the key facts expanded on in the study relate to the:
644 LTE networks in 200 countries
212 LTE-Advanced networks in 105 countries
60 NB-IoT and 21 LTE-M/Cat-M1 networks planned or being trialled
103 operators investing in 5G
Look out for the next edition of the GSA "Evolution from LTE to 5G" study, to be published in January 2018.
5G Americas
Two papers have been published in November, both featuring 3GPP specification work.
The "Mobile Video Ecosystem and Geofencing for Licensed Content Delivery" paper features three main areas of 3GPP current interest:
The work on the Radio Congestion Aware Function (RCAF) for informing 3rd parties about potential network issues when the network is congested (TS 23.708, section 6.7).
The LTE location architecture, for supporting devices roaming between networks while viewing video.
Geofencing in 5G – "3GPP Release 15 will use LPP as a positioning protocol and support the associated positioning methods such as Global Navigation Satellite System (GNSS) and Observed Time Difference of Arrival (OTDOA)). As the 5G standard evolves and matures, 5G-specific positioning methods and protocols will find their way into 5G geofencing."
The second paper, published November 9, "Spectrum Landscape for Mobile Services" covers "the current spectrum environment and the future requirements for mobile services below and above 6 GHz."
GSMA
A new Report on 5G Network Slicing is out, in which the GSMA demonstrate:
How a network slice is defined
What network slicing can achieve
What's coming next for network slicing
The piece draws from over 30 of the GSMA member's experiences with this developing functionality.
There is little mention of standards and no mention of 3GPP, but by addressing how mobile networks will offer new customised services to users – the report offers strong evidence on why 3GPP 5G is a big deal.
Small Cell Forum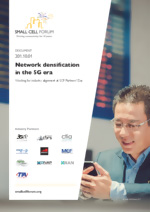 Finally, the SCF has issued a report on their Partners' Day, a summit held in Atlanta in July 2017, focusing on the end-to-end HetNet for 5G. The SCF web page, about their deliverable SCF201, states that: "The report concludes that the modern mobile network has become such a complex beast that no single organization can address all of its challenges, and details the Forum's agreements with no fewer than 10 significant standards bodies and industry alliances."
The "Network densification in the 5G era" report is important example of how a 3GPP partner is pulling together interested parties to engage in shared messaging about 5G.