June 13, 2019
At the impressively named 'Wireless Russia & CIS: LTE, 5G and Internet of things' conference, in Moscow, the 3GPP RAN3 Vice-Chair Sasha Sirotkin has presented the latest progress of our work to an audience of over 200 delegates, including representatives form Russian and International telecommunication service providers, developers of digital solutions, Regulators, Industry Associations, Research agencies and the press.
Sasha Sirotkin's presentation covered: 3GPP structure and mission, 3GPP 5G vision, Release-15 ("the advent of 5G"), Release-16 ("towards the full 5G vision"), IMT-2020 submission and Release-17 outlook.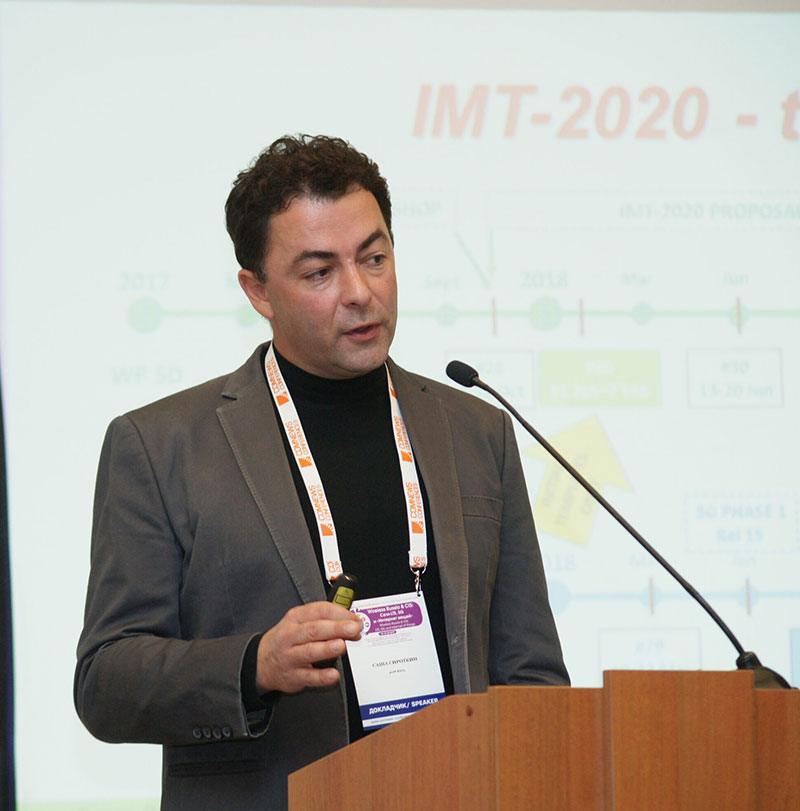 Other speakers included representatives from the ITU, the LTE Union (consortium of Russian mobile operators), the GSMA - as well as experts from some of the equipment suppliers present.
3GPP were invited to address the Opening Plenary of the conference, on the "Roadmap for 5G/IMT-2020 networks". The session, moderated by Anna Bakaykina, Deputy Head of the Department for Sectors of Economy of the Analytical Center for the Government of the Russian Federation, discussed the 5G opportunities and challenges that are specific to Russia - covering topics such as radio frequency bands, new opportunities and the lessons learned from previous network rollouts.
During the two-day event participants discussed issues such as network infrastructure's readiness for 5G deployment, 5G monetization, spectrum, MVNO business models, and transport network technologies to support 5G deployment.
For over ten years 3GPP has endorsed this conference, organized by the ComNews Grop under the expert management of their Editor-in-chief - Leonid Konik. This conference has encouraged a dialogue on standards between the most relevant experts and the 3GPP community for a decade. Sasha Sirotkin has kindly continued this dialogue and enriched it with his Russian language skills and deep knowledge – particularly the radio aspects - of our 5G specifications.
Contact for this article: Kevin FLYNN, Marketing and Communications Officer, 3GPP