March 27, 2015
3GPP is now actively looking forward to the use of LTE mobile networks to ensure connectivity between vehicles, roadside infrastructure and the people inside and around the connected car.
A new Study Item on "V2x" will particularly consider the usefulness of new LTE features to the automotive industry - including Proximity Service (ProSe) and LTE-based broadcast services such as Public Warning Systems (PWS) and eMBMS.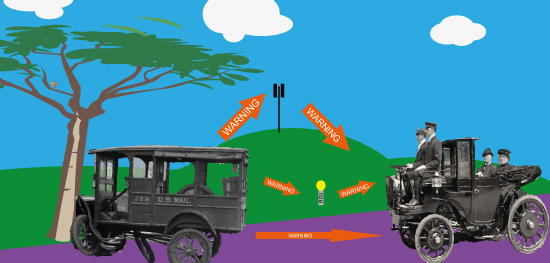 To kick off the process, which will lead to the publication of a "Study on service aspects for LTE-based V2X" by the end of 2015, the 3GPP Service and System Aspects Group has issued liaison statements to other interested parties about the start of work in the following areas:
V2V: covering LTE-based communication between vehicles.
V2P: covering LTE-based communication between a vehicle and a device carried by an individual (e.g. handheld terminal carried by a pedestrian, cyclist, driver or passenger).
V2I: covering LTE-based communication between a vehicle and a roadside unit. A roadside unit (RSU) is a transportation infrastructure entity (e.g. an entity transmitting speed notifications).
This 3GPP study proposes to document these V2X use cases and to assess how LTE can meet the needs of service providers, the automotive industry, drivers-passengers-pedestrians and the roadway authorities.
More information on this work:
SP-150051 - Study on LTE support for V2X services.
SP-150166 – Outgoing Liaison Statement on V2X study in 3GPP
The Work Item leadership is in WG SA1.
Contact for this article: Kevin FLYNN, Marketing and Communications Officer, 3GPP